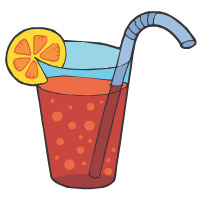 Do you LOVE summer as much as we do? How about the beach? We think beaches are downright sandiliciously fab. That's why this summer we are excited to explore some ideas on how to throw an awesome beach party. Whether you're actually planning to hit the beach yourself, or want to pull together a sand-in-your-toes beach themed get-together, we have some ideas to make your party a whale of a good time!
Check out our beach party ideas.
DIY Party Tips
Invitations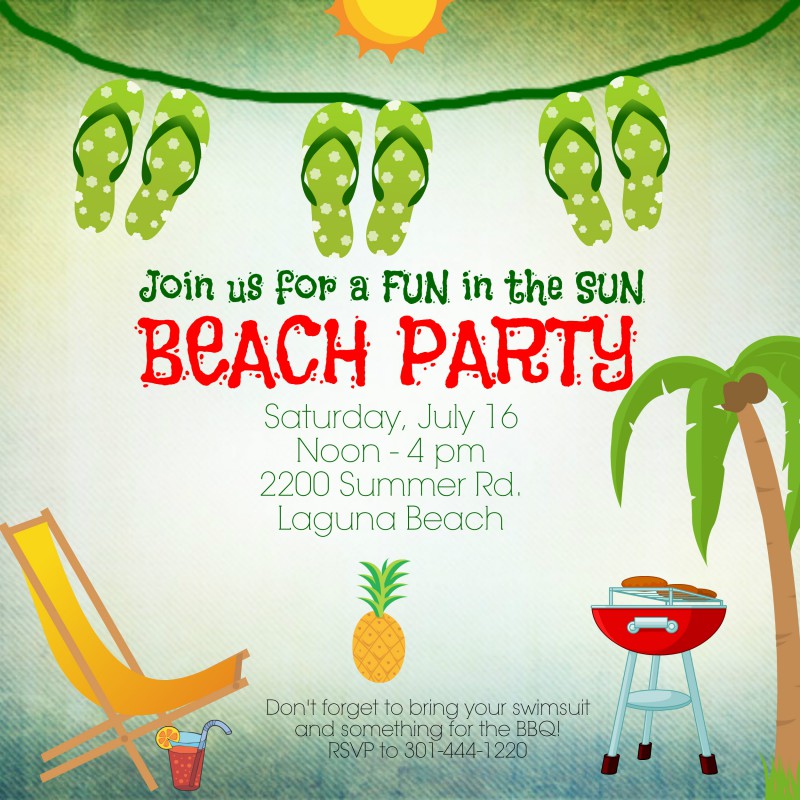 It all starts with the invitation right? That's only one of the entertaining ways you can be shore you're going to have a good time. Our summer sticker selection offers up palm trees, cocktails, flip flops, fishies and so much more fabulousness.
Photo Booth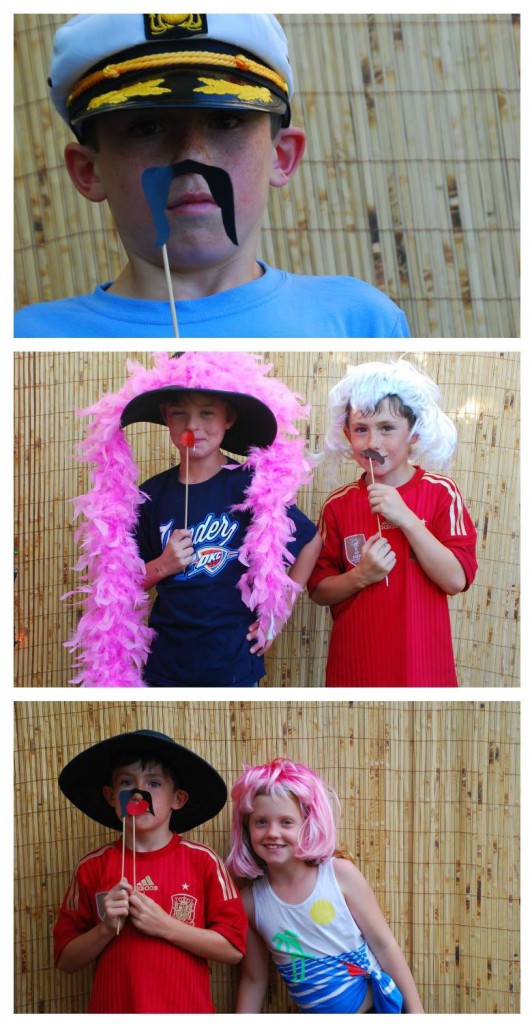 Photo booth set-ups are all the rage these days, and why not? They're a blast! Plus, with a few props, a camera and a background they are pretty simple too. There are several options here – let your guests take pics from their own smart phones and provide a wireless printer for prints on the spot – like this one. Or, snap pics on your own camera and send your guests their photo strips after the event. There are so many options for creativity, you'll absolutely come out of your shell with this one! So much fun!
TIP: Use the Collage feature of piZap to put photos into a strip, download and print or send via email or social media.
Food Tags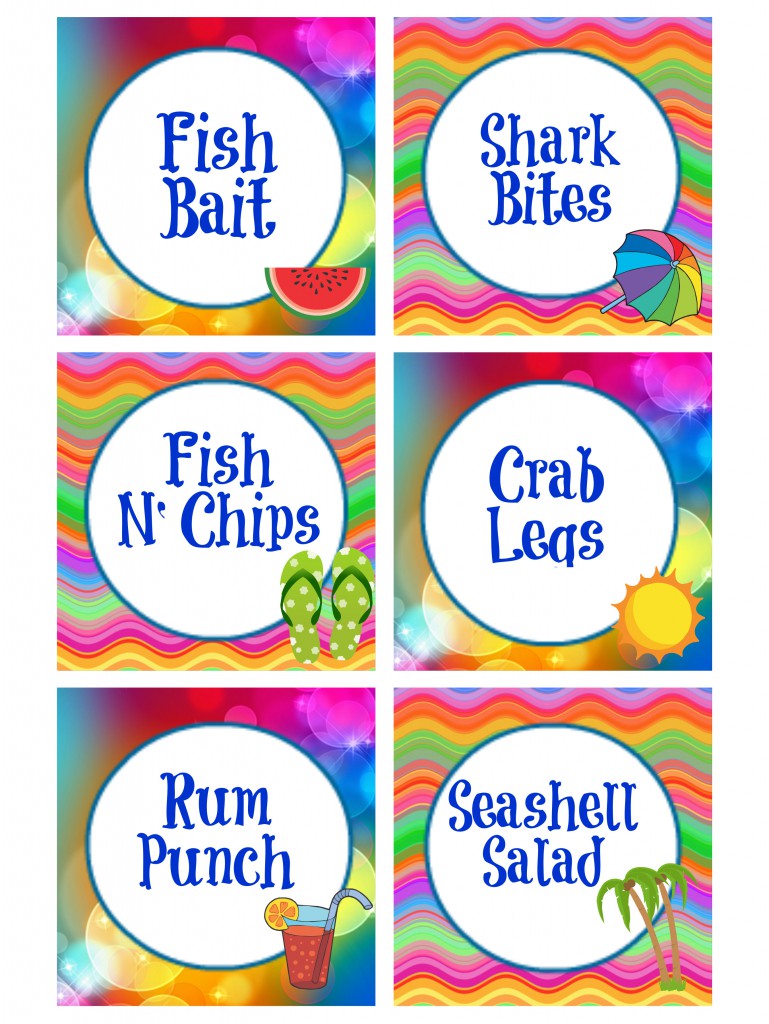 You've sent the invitations, imported the sand, set up your props and the party is on. It's time to make some waves. Keep the theme – and terrible puns – going with your food tags.
To create the tags above, we:
initiated the collage feature
chose the portrait format
picked the layout of 3 down + 2 across
added a piZap background in place of the photo
used the paint tool to create the white backgrounds
added some fun text
and finished with stickers
You can follow the steps above to create your own food tags OR download a blank version of the one above when you click here.
BONUS
You can't host a beach party without a trough of food and drinks. Trust us, your guests will dig you even more when you offer them these treats.
Flip-flop shaped sandwiches
Crab croissant
Sand bucket cake
Beach ball edible arrangement of berries
Veggie platter with a pepper octopus
And, so much more!
Get all these food ideas from BeachBlissLiving.com
Send Thank You Notes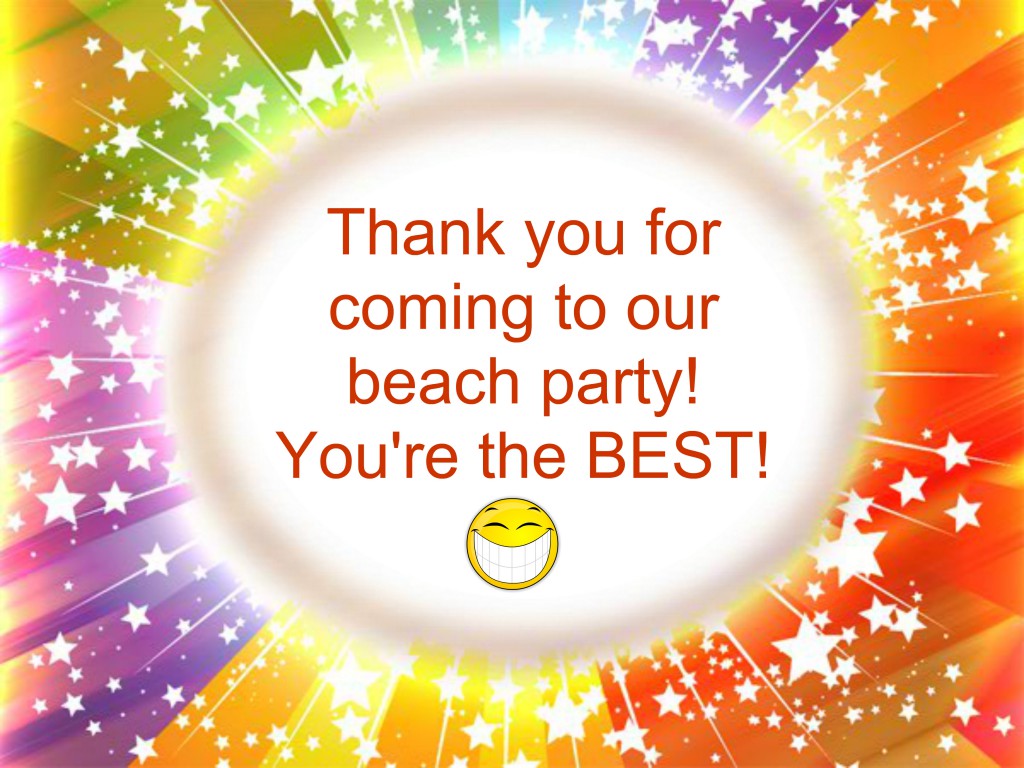 If you think thank you notes are a thing of the past, think again. There is nothing that gives someone warm fuzzies more than being on the receiving end of gratitude (and side note, there are many benefits to gratitude for health and happiness – learn more here.) So, by all means, thank your guests!
Good luck! We'll be waiting for our invitation 😉