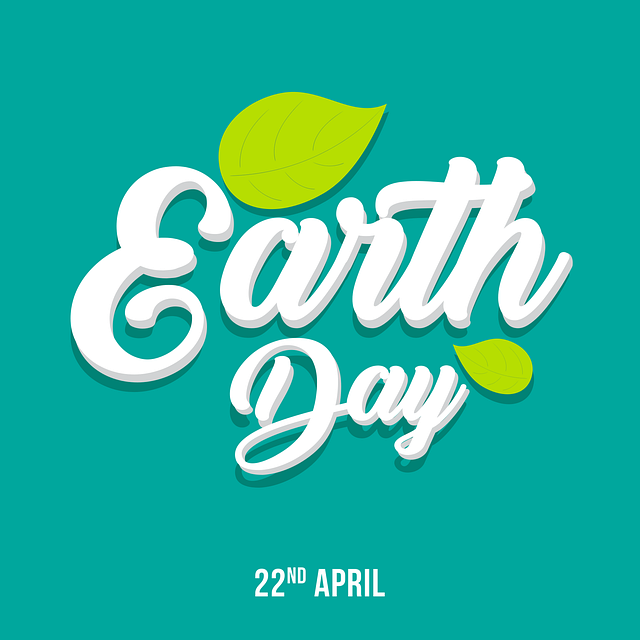 Greetings, Earthlings! Today, we will be talking about our beloved planet Earth, and how we can celebrate Earth Day 2023 by using piZap Photo Editor. As we all know, Earth Day is an annual event celebrated on April 22nd to show support for environmental protection. This year, let's celebrate it by using our creative skills to create art that reminds us of our responsibility towards our planet. So, sit back, relax, and let's dive into how piZap can help you in creating stunning art for Earth Day.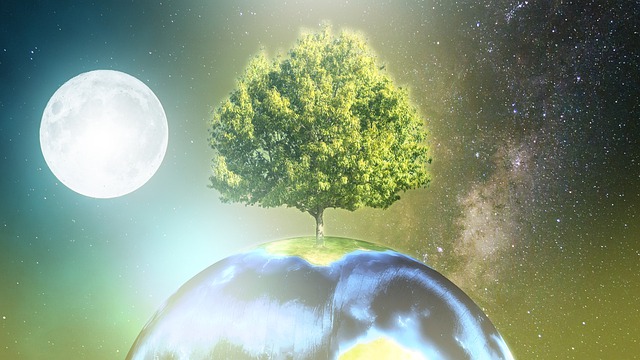 Editing photos of nature
We all love taking photos of beautiful landscapes or anything that reminds us of mother nature, and piZap is a great way to make those photos even more stunning.
With our editing tools, you can add filters that enhance the colors of a sunset or a rainbow after a storm. You can also adjust the contrast to make the details of a photo pop, or add text to highlight an environmental issue. By sharing your beautifully edited photos on social media or in print, you can raise awareness about our planet and inspire others to take action.
Creating infographics
Want to educate people about the impact of climate change or the benefits of recycling? Use piZap to create engaging infographics that are easy to understand and visually appealing.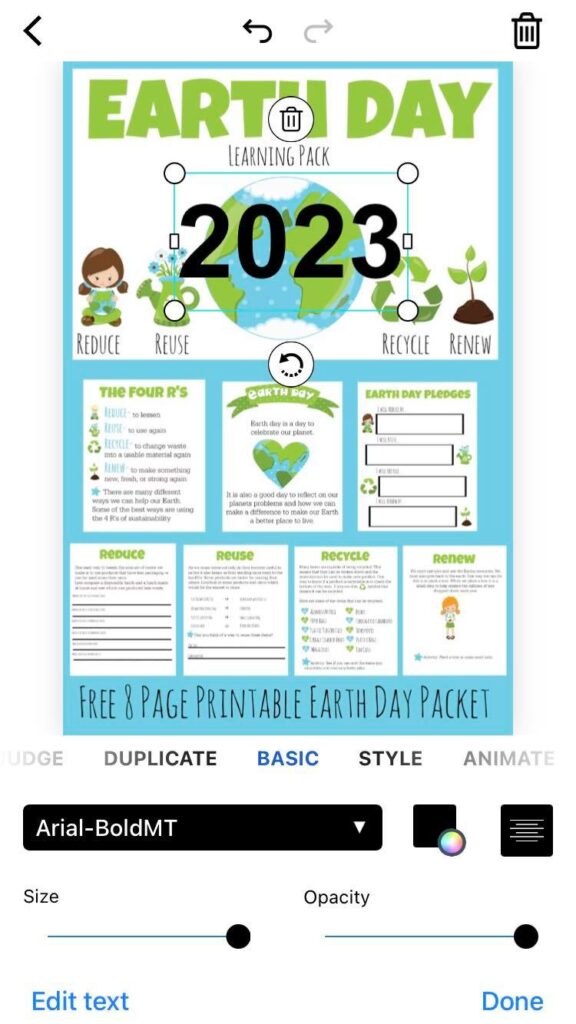 PiZap's graphic design tools make it simple to add charts, icons, and text to your layout, so you can create a compelling message in no time. Use your design on your website, social media, or in a printed handout to get your message across.
Celebrating eco-friendly practices
PiZap is perfect for creating marketing materials for businesses or organizations that prioritize eco-friendly practices. Use piZap's design tools to create logos, business cards, or banners that highlight the sustainability efforts of your products or services.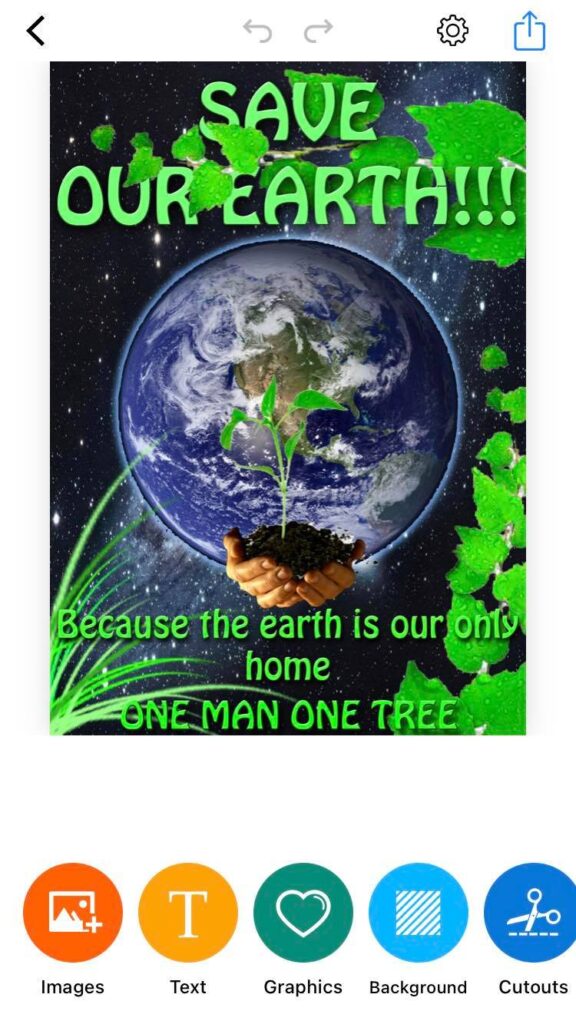 By showcasing your commitment to the environment, you can attract like-minded customers and make a positive impact.
Advocating for conservation
Use piZap to create posters or banners for rallies, events, or protests that support conservation efforts. Whether you're raising awareness about protecting endangered species, promoting renewable energy, or rallying against harmful practices like fracking, piZap can help you create impactful visual messages that get people's attention. PiZap's design tools allow you to add text, shapes, and images that make your posters stand out in a crowd.
Inspiring environmental action
Ultimately, our mission with piZap is to help inspire people to take action and make a positive impact on our planet. Everyone has the power to use our creativity to help protect our environment.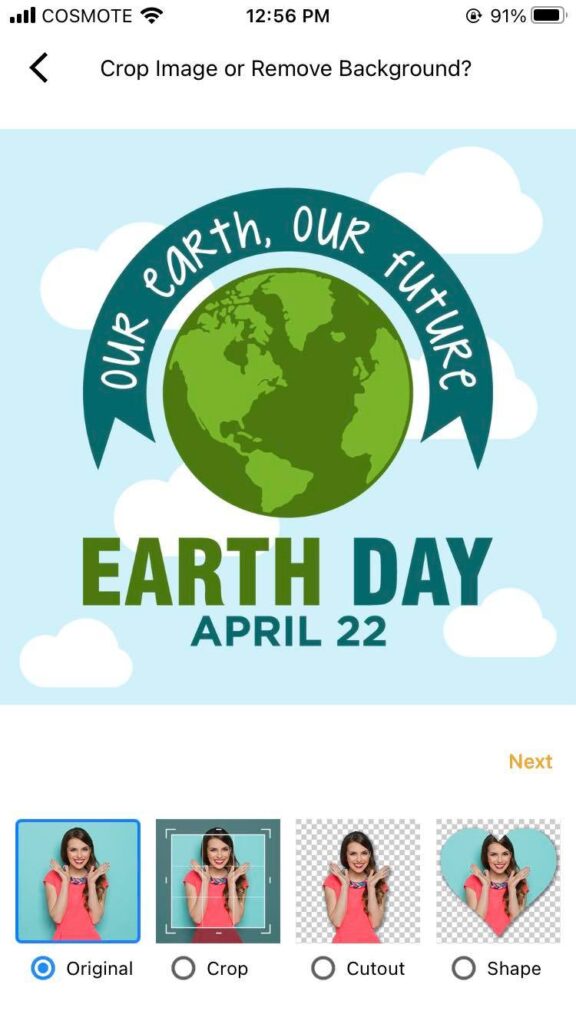 By creating compelling visual messages that raise awareness, educate people, and inspire action, you can help create a better future for all of us.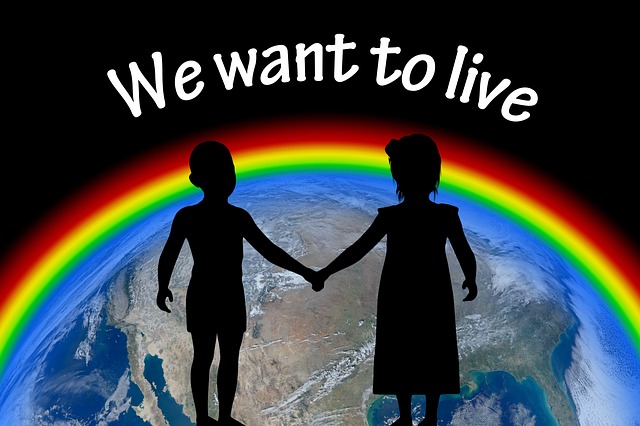 Earth Day is an annual reminder that our planet is fragile and it's up to us to protect it. We have the power to make a real difference by using our skills to raise awareness, educate, and inspire action. With piZap Photo Editor, you can create beautiful images, infographics, and other visual materials that make a positive impact on our environment. Let's commit to using our creativity to make a better world, starting this Earth Day and beyond.