We love our piZappin' community (in case you did not know, you can create a profile, follow other piZappers and get inspired in the piZap Community). We have thousands of members who regularly share their creations. In fact, some of our most active fans have been faithfully creating and sharing piZaps since 2008!
Here are a few we'd like to highlight.
Biffbaff
A member since 2008, Biffbaff rolls out designs galore! From silly to insane, from cutesy to practical … you won't want to miss these fantastical creations.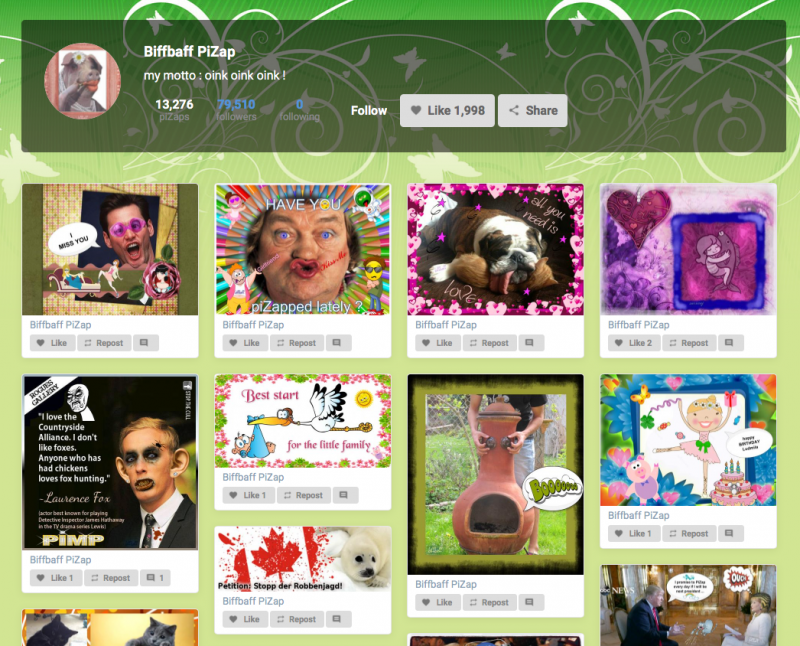 Follow Biffbaff here >> http://pizap.com/u/biffbaff
Tau Subaru
Tau is whipping up bold, colorful creations that consists of animals, super heroes and beautiful ladies. And, with a following of more than 45K, it's no wonder he has one of the most popular profiles.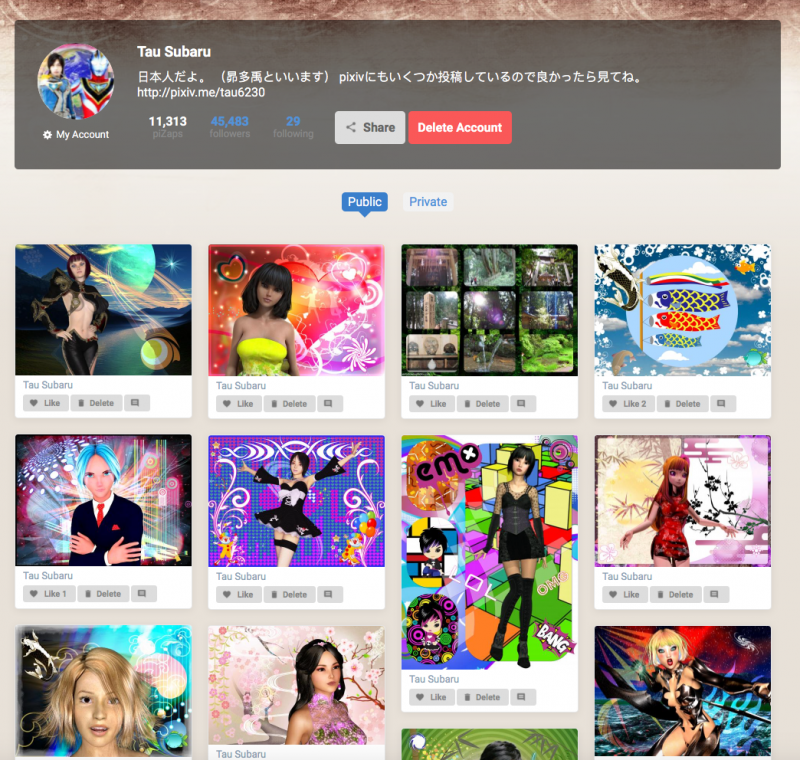 Follow Tau here >> http://pizap.com/u/100002910218413
Curriculum999
If you're seeking a therapeutic solution to a stressful day, just piZap! At least that's what this popular piZapper does. Love reigns supreme on this members site. Here you'll find lots of hearts, family, friends and fairies.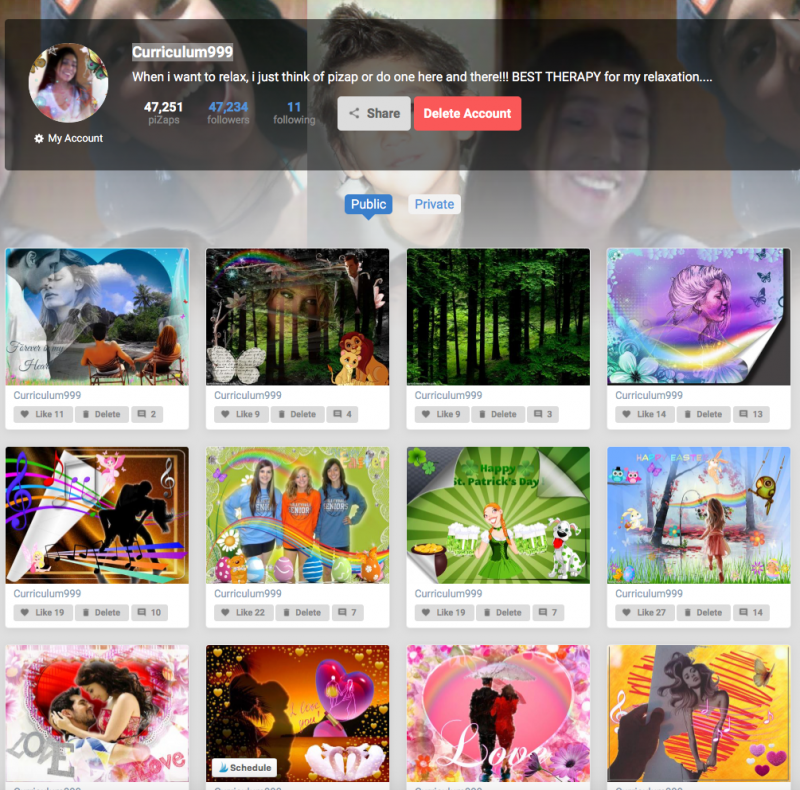 Follow Curriculum999 here>> http://pizap.com/u/Curriculum999
Shirley Hall
If you're seeking inspiration in your everyday life, you'll love this member's page. Shirley artistically crafts quotes with images, overlays, and stickers for visually appealing inspiration (that are easy to share on Facebook!)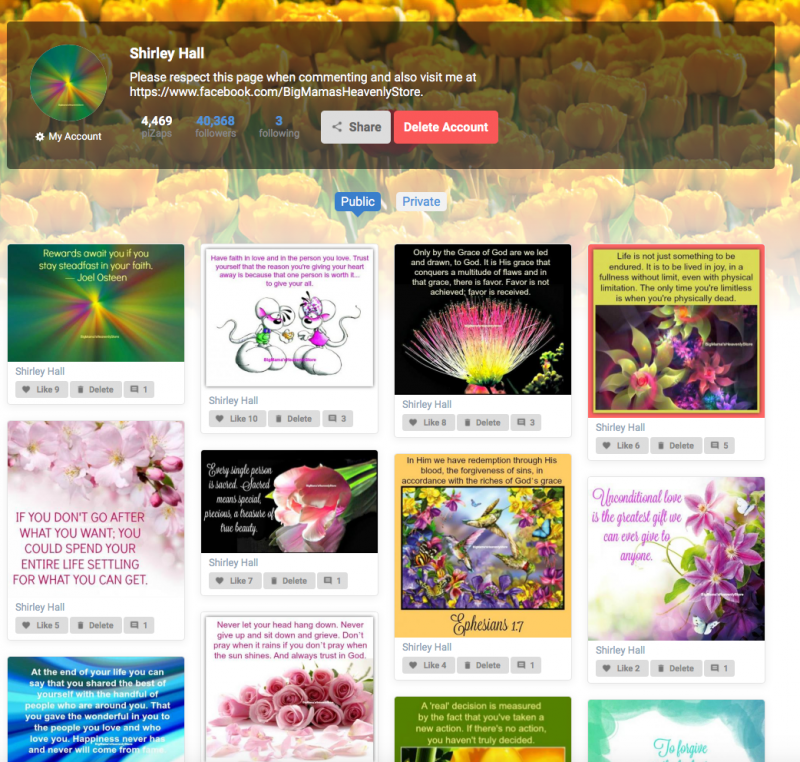 Follow Shirley here>> http://pizap.com/u/100002324538097
Get inspired for your very own profile with some of our previous posts: Get Creative with Photo Collages, Craft Ideas with piZap, 5 Photo Editing Tools to Put a Spring in Your Step, then let us know if you'd like to be featured in a future post.