Let's face it. We like to take pictures. Lots.of.pictures. Since the merging of cameras with cell phones in 2002 (genius) we have been on a never-ending journey of documenting every element of our lives. As such, one thing is for certain, kids these days will never have to wonder what happened during their childhoods.
Yet, with all this digital advancement and the unlimited stream of documentation, it can be easy to get lost in the sheer volume of it all. But, we have a solution. Photo collages!
Here are a few steps to show you how to use piZap's photo collages to corral the images of your life.
Step 1: Choose Your Layout and Design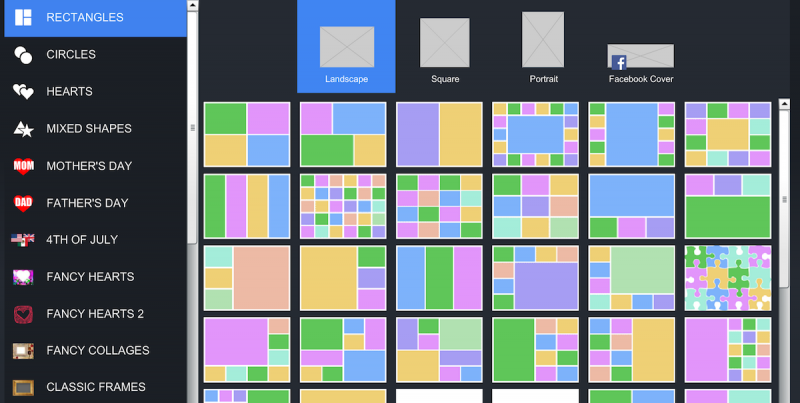 From squares for your Instagrams to hearts for your loves, choosing a photo collage layout with piZap is super fun and super easy. Check out the added layout options in celebration of some popular holidays, such as Mother's Day and 4th of July! (Hint: photo collages make spectacular gifts)
Step 2: Upload Your Images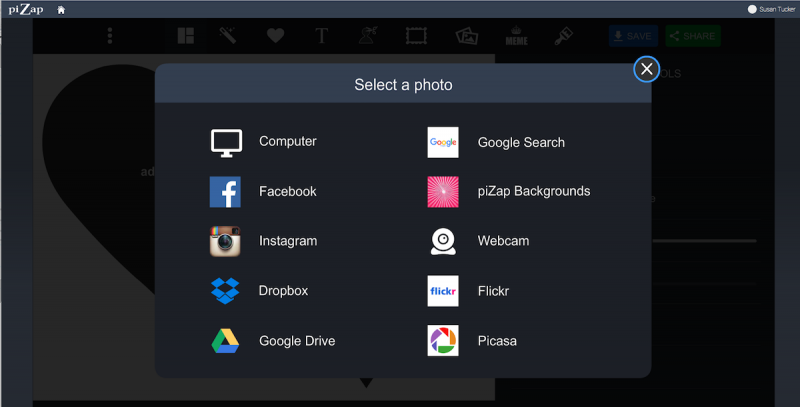 Use your own, search on Google, add from Facebook or snap from your webcam. Seriously. It's that simple. Imagine the possibilities!
Tip: When selecting multiple images from your computer simply Select All or drag into the app to speed up the process.
Step 3: Craft Your Design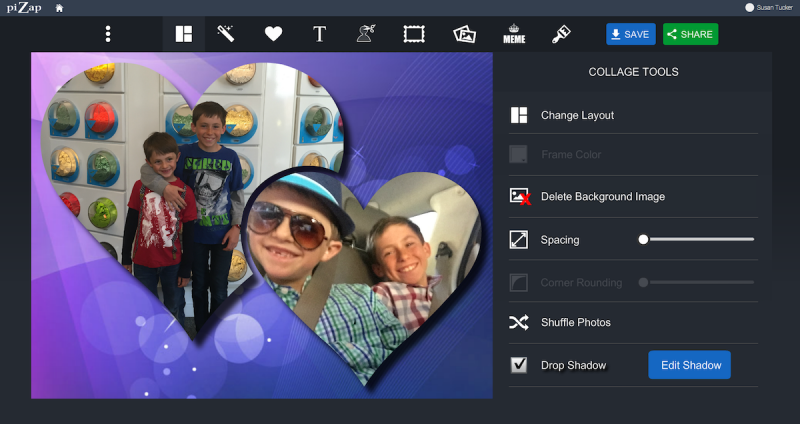 Super cuteness deserves a super display … don't you think? These cuties are set within hearts, a drop-shadow and background image have been added and there you have it! (Did we mention, these photo collages make great gifts? …. they do!)
Tip: You can edit individual images by clicking the "edit" button; you can brighten, crop, freshen up the colors, or zoom!
Step 4: Save It! (Or Share It – Your Call)
Your creation can be saved forever onto your computer, or shared through Twitter. Print it, frame it and hang it for the ultimate in awesomeness… you could also add it to your photo book – see our post about photo crafts here for some other ideas 😉
Related: 5 Photo Editing Tools to Put a Spring in Your Step
Step 5: Seek Inspiration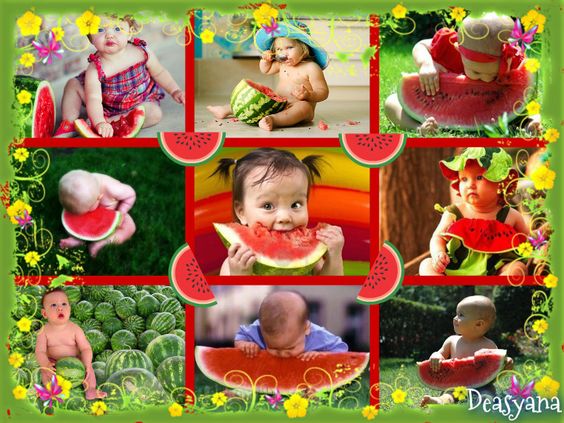 If all the possibilities have you a little overwhelmed, seek out some inspiration. Our Pinterest board is chock full of it!
Don't forget to share YOUR creation with us. We can't wait to see what you come up with.