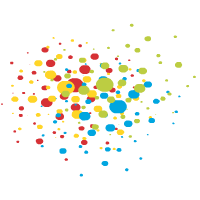 It's the end of 2016, and whether you loved it or hated it, a fresh new year is right around the corner. How are we celebrating? By taking a look at our most popular blog posts of the year.
Want to see the topics that were most read? Check them out in this post.
Our Most Read Photo Editing Blog Posts of 2016
Which was your favorite topic?
5. Fabulous and Festive Christmas Card Templates
Is there anything more wonderful than the holiday season? Pulling out ornaments from Christmas's past, decking the halls with boughs of holly and crafting the perfect holiday card to send to friends and family near and far. While the festivities of the season may, at times, feel daunting, there is at least one aspect we can help with… your holiday cards!
Step inside to explore some of our fabulous and festive Christmas Card Templates that are easy to make, easy to print and easy to send. It's a jolly time indeed!
Discover festive templates here.
4. We Heart Photo Editing in February
It's the month of LOVE! We love February and all the warm-hearted happiness that flows through. We especially love all you adoring piZappers with your fantasticly beautiful Valentine's Day creations.
Here are a few reasons we heart photo editing in February.
3. piZap Profiles That Rock
We love our piZappin' community (in case you did not know, you can create a profile, follow other piZappers and get inspired in the piZap Community). We have thousands of members who regularly share their creations. In fact, some of our most active fans have been faithfully creating and sharing piZaps since 2008!
Here are a few we'd like to highlight.
2. Get Creative with Photo Collages
Let's face it. We like to take pictures. Lots.of.pictures. Since the merging of cameras with cell phones in 2002 (genius) we have been on a never-ending journey of documenting every element of our lives. As such, one thing is for certain, kids these days will never have to wonder what happened during their childhoods.
Yet, with all this digital advancement and the unlimited stream of documentation, it can be easy to get lost in the sheer volume of it all. But, we have a solution. Photo collages!
Here are a few steps to show you how to use piZap's photo collages to corral the images of your life.
And, our most popular post of the year is ……
5 Photo Editing Tools To Put A Spring In Your Step
It's official – spring is in the air! At least if you listen to Punxsutawney Phil, who proclaimed a few short weeks ago, "There is no shadow to be cast! An early spring is my forecast!" And to that we say WoHoo!
With a warm forecast in your future – and a few delightfully cute holidays along the way – we say, let's celebrate with some photo editing awesomeness that you simply cannot live without this spring.
We're glad you have enjoyed our photo editing, collage-creating, fun-making posts of 2016. We look forward to sharing many more tips, tricks, tutorials and highlights in the coming year.
Happy New Year!!