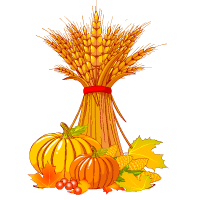 It's the season of gratitude, family and celebration. It's also the perfect time to bust out the craft bin on these shorter days and pull together some fun activities just in time for Thanksgiving! We're here to help with some fun – customizable – printables.
Download (& Customize!) These Free Thanksgiving Printable's
Thanksgiving Place Mats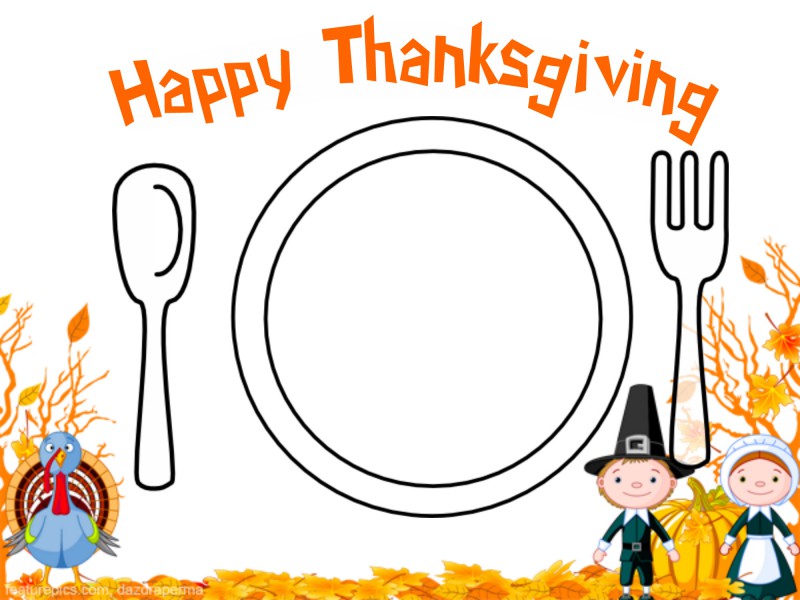 Give the kiddos their own fun placemat to color in, or to leave as is. You can download this one here.
To customize one of your own:
Go to piZap.com.
Choose Design >> Landscape canvas shape
Add Background Image – choose from nearly 100 Thanksgiving themed options, upload an image from your computer, search Google or choose from several other options
Add Text and/or our pre-designed Thanksgiving Stickers
Print and enjoy!
Customizable Place Cards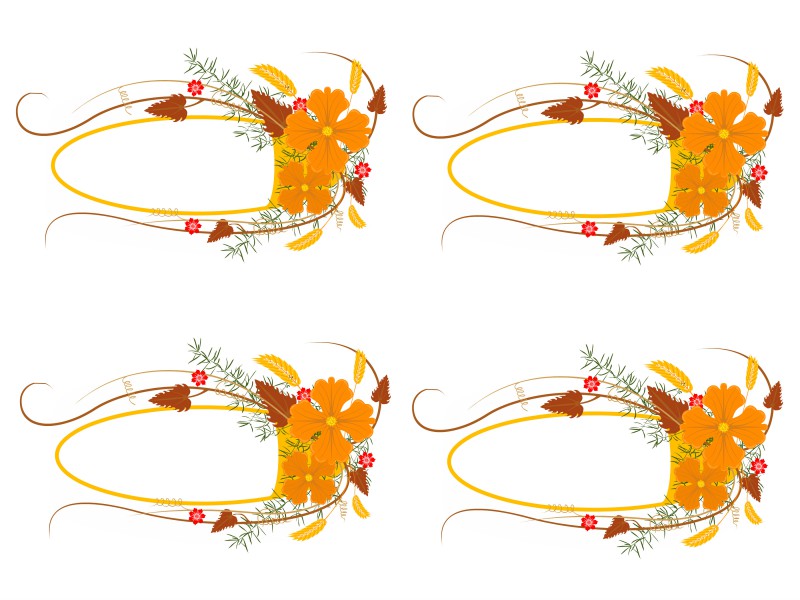 Just like place mats, place cards are an awesome way to honor your Thanksgiving guests. Print these out here to personalize.
Photo Booth Props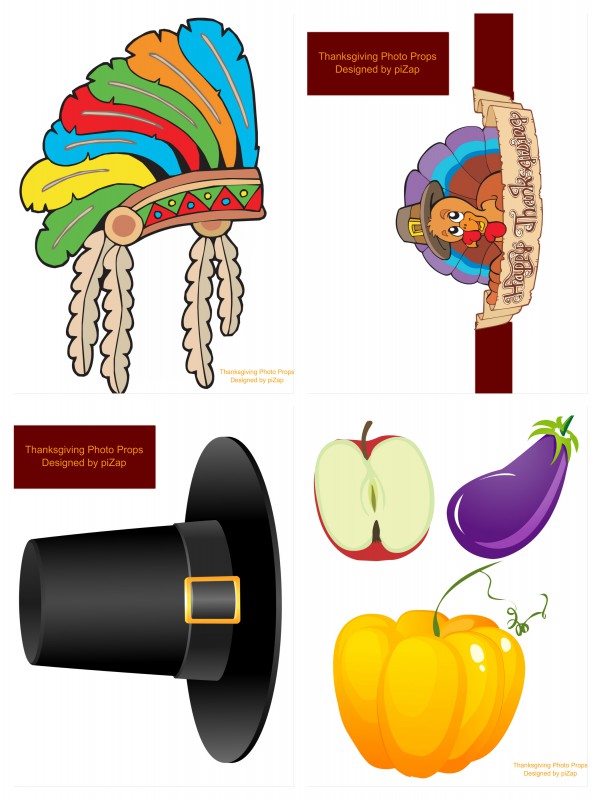 Photo booths are one of the funnest activities you can do with the whole family, and they also offer you a way to have a momento of your wonderful day. Create your own with some of the many Stickers at piZap, or print and cutout these guys for instant fun!
Gratitude Wall Prints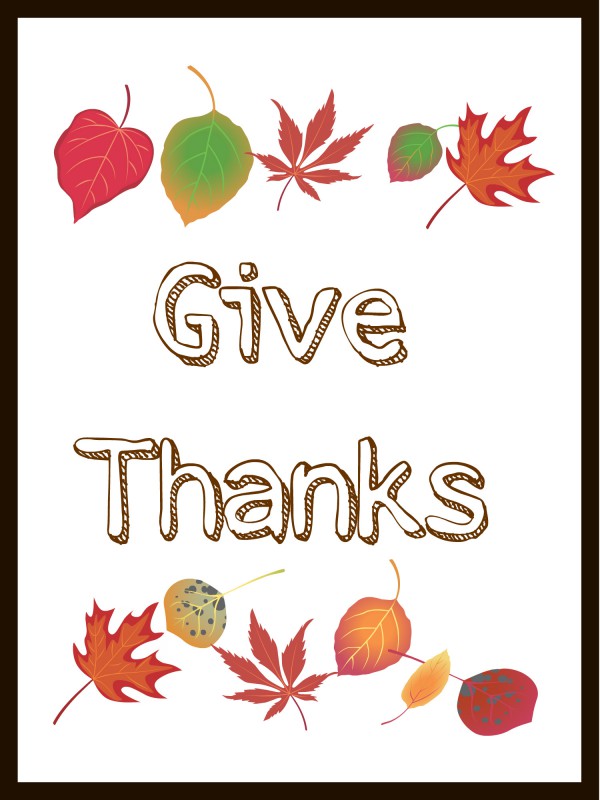 Create an environment of gratitude. One way to do that is by replacing some of your year-round wall images with Gratitude Wall Prints. Sharing words of gratitude and inviting others to do the same has been shown to offer many benefits.
Here's another: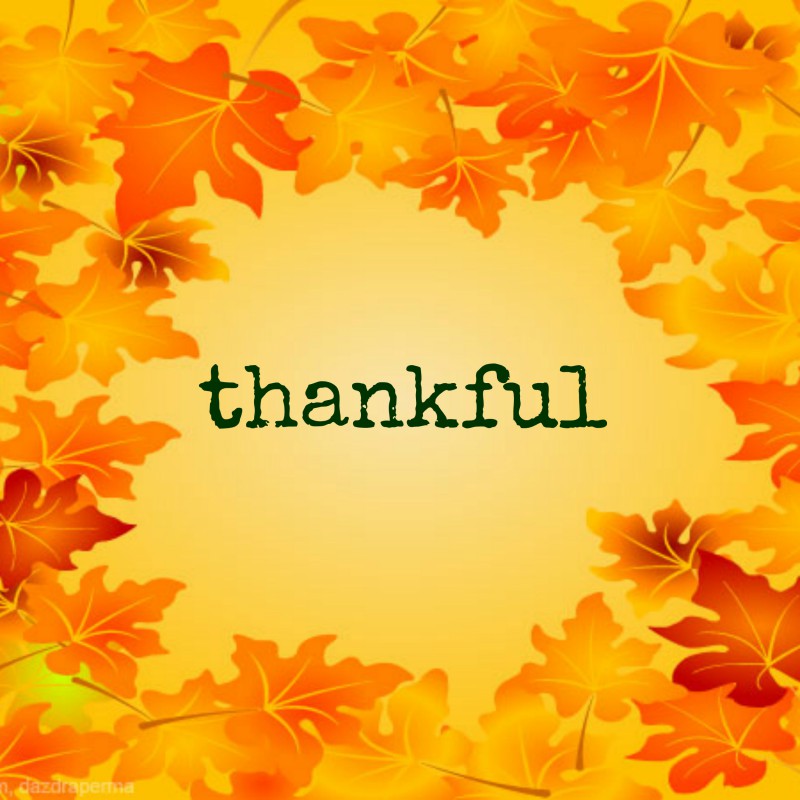 Utensil Holder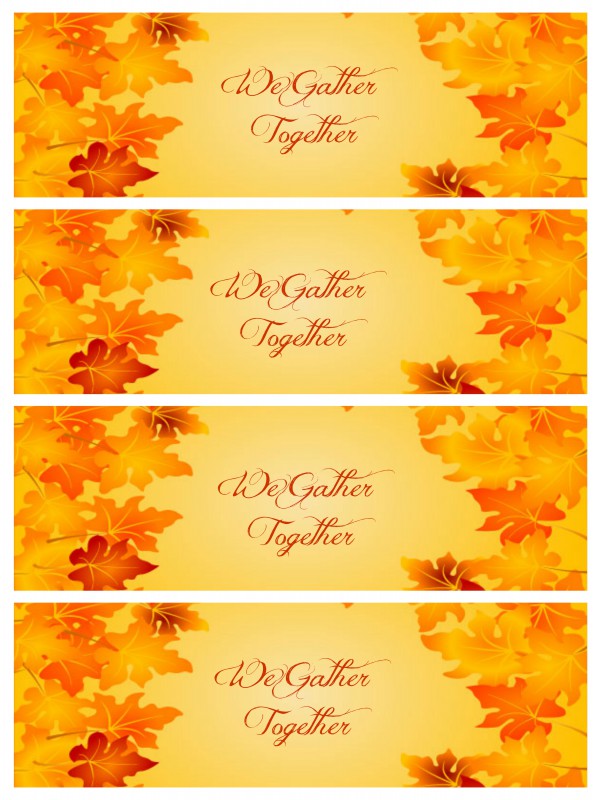 Coordinate your wall print with utensil holders. Print the above image, cut into four settings and wrap around your flatware.
Thanksgiving Scavenger Hunt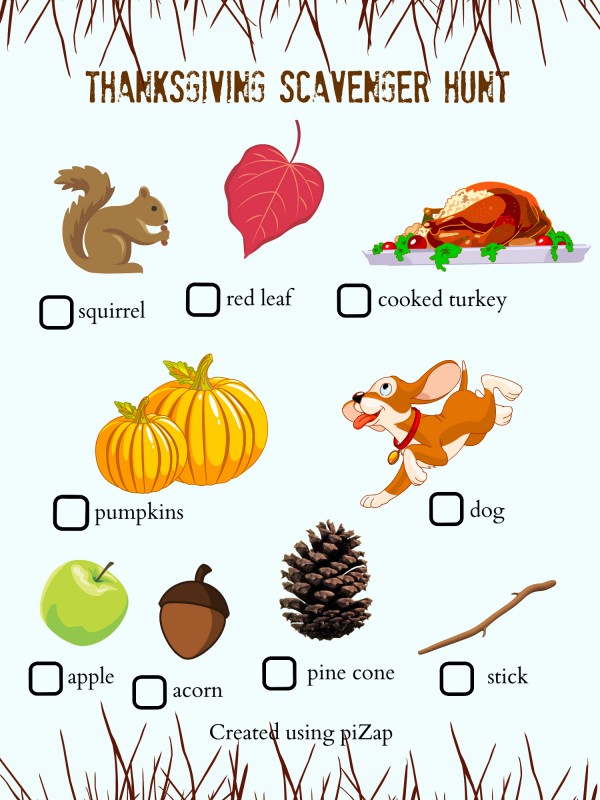 Got bored kiddos? Keep them out of your hair and on a project while you prepare the holiday feast by sending them on a scavenger hunt! Click the image above to download and print. Or, create your own at piZap!
The possibilities are endless.
Happy Thanksgiving!