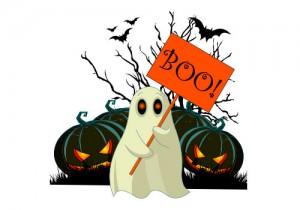 Let's face it; Halloween is just about everyone's favorite holiday. When else will you be able to parade around in public wearing a witch's hat without people looking at you like you've lost your marbles? We happen to like Halloween a lot, too and can't wait to show you all the fun ways you can eat, drink and be scary with piZap!
Here are just a few blood-curdling (and super-cute!) samples to get you into a Halloween-y mood.
Scare up some guests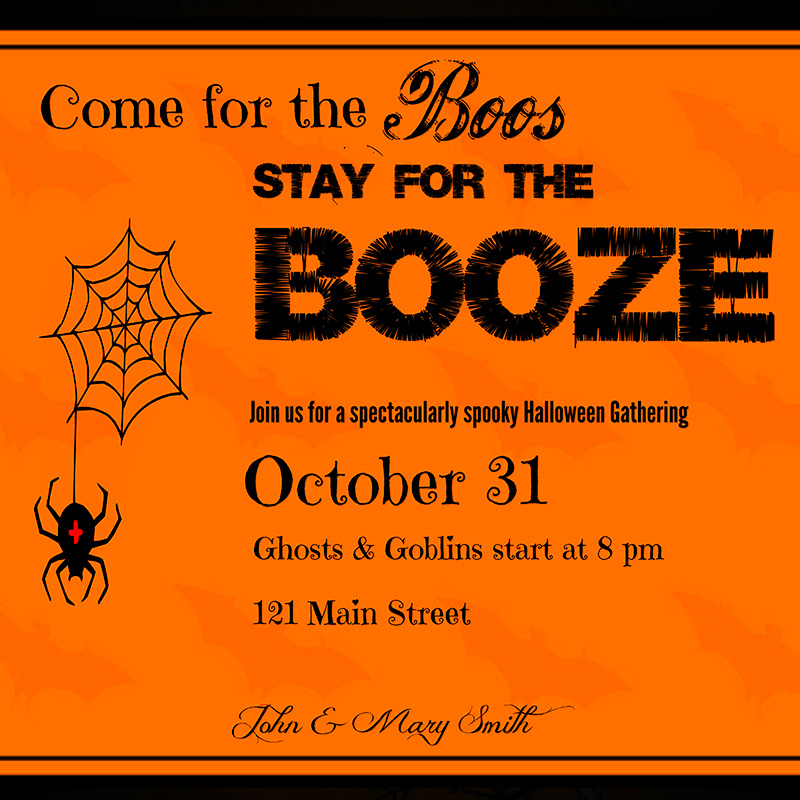 Our Halloween backgrounds, fonts and stickers will give you limitless options when it comes to crafting the perfect party invite. Choose a fun background image such as orange pumpkins or a spooky house, add your text with fonts like Gypsy Curse or Emily's Candy, and finish off your piece with a cute or spooky sticker. Size it to fit your favorite paper or share your invite anywhere online. Trust us, your graphic skills will impress your guests no matter how they get their invite.
Perfect party printables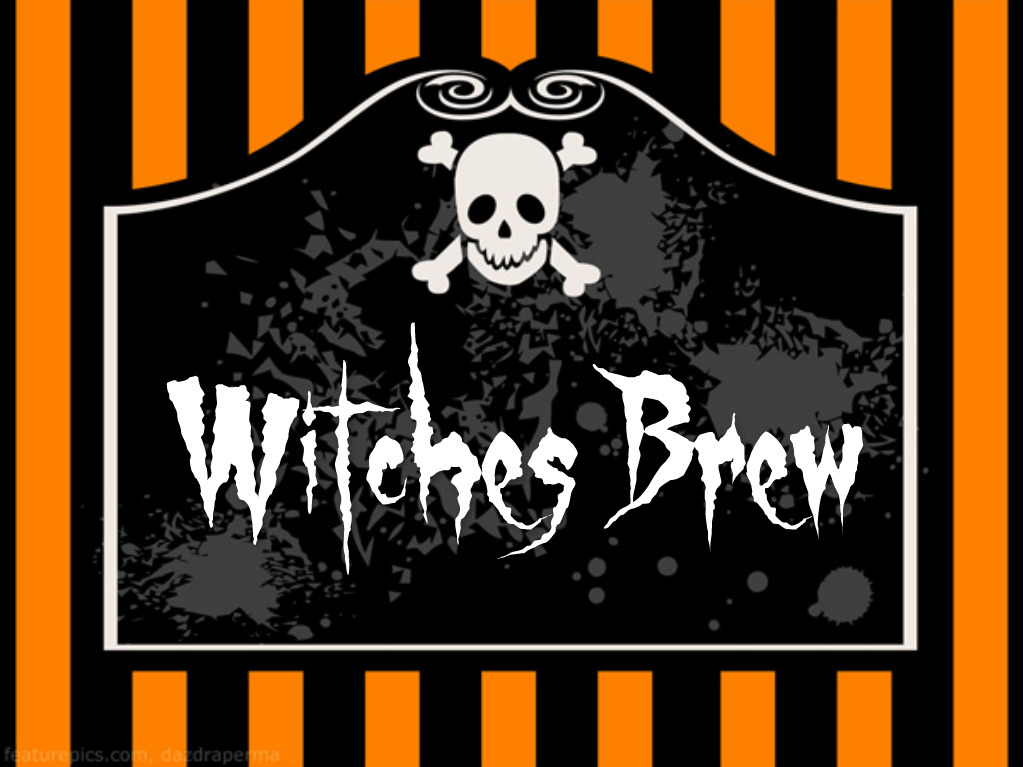 Shouldn't your food labels keep in theme, too? Use piZap's tools to craft spooky printables so you can liven up your gathering. Start with one of our many Halloween themed background options, add your clever titles in a fun font, and print them out. Voila!
Get zombified!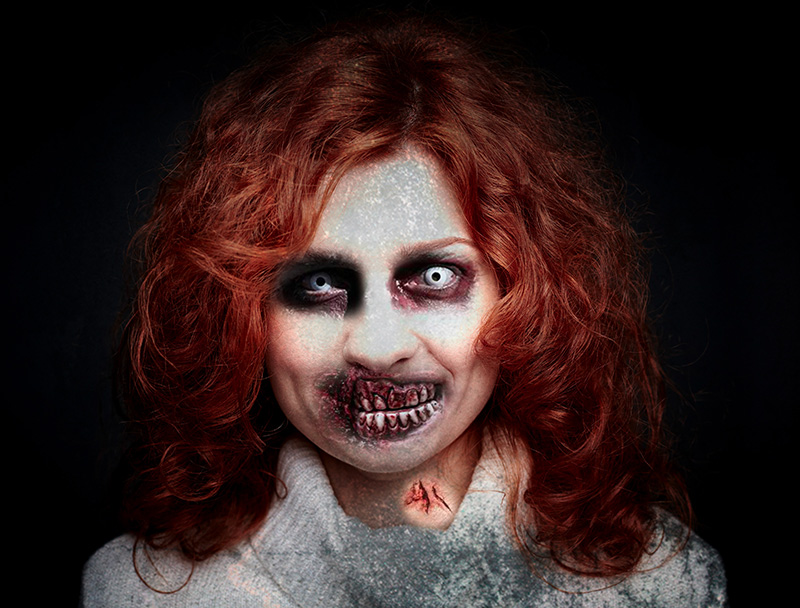 No need for messy makeup here! piZap makes it super easy to turn your typically gorgeous smile into a disgusting scary zombie! The Zombify Yourself tool is one of our most popular features (we secretly think it's so all you soccer moms out there can scare naughty goblins into line). Add dimension to your photo with one the many textures, like this Grunge Texture. Go ahead, zombify yourself!
Chilling (or cute) collages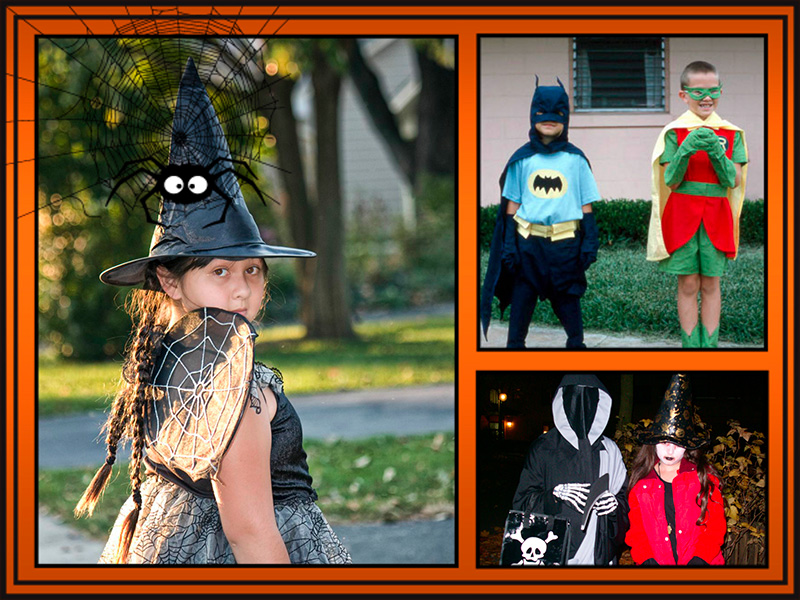 You've spent hours finding or making the perfect costume for your little monster, so no doubt you've photographed the moment. Highlight your frightful night in a chilling – or cute! – Halloween collage. With over 200 choices, you'll surely find something that is dreadfully awesome.
Planning for and remembering your spooky-fun night doesn't have to petrify you … not when you have piZap! The best part is, these great features are available all year long.