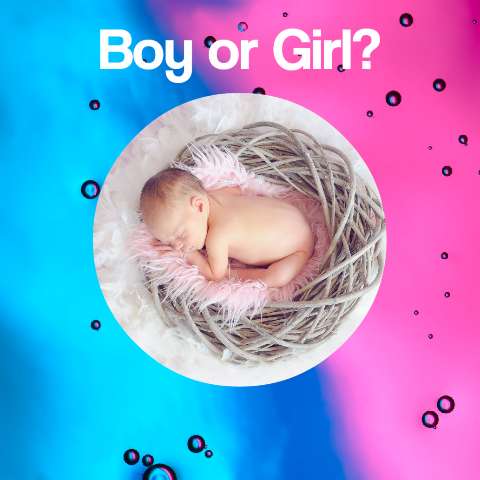 In today's digital age, we take more photos than ever before. With our smartphones and digital cameras, we capture every moment of our lives, from the mundane to the special. However, with so many photos, it can be challenging to find a unique way to display them. That's where shape stickers come in.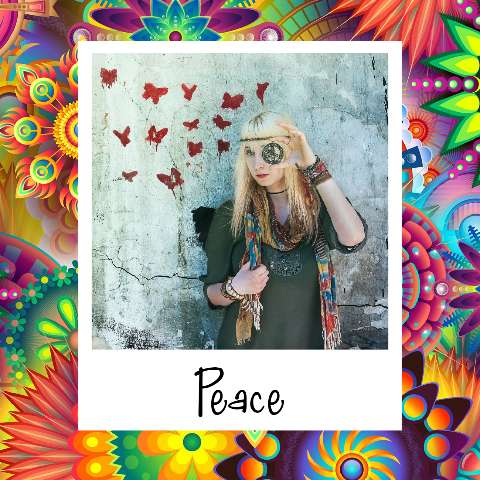 Shape stickers are a fun and creative way to frame your photos and make them stand out. In this article, we'll show you how to use shape stickers to frame your photos in the piZap website.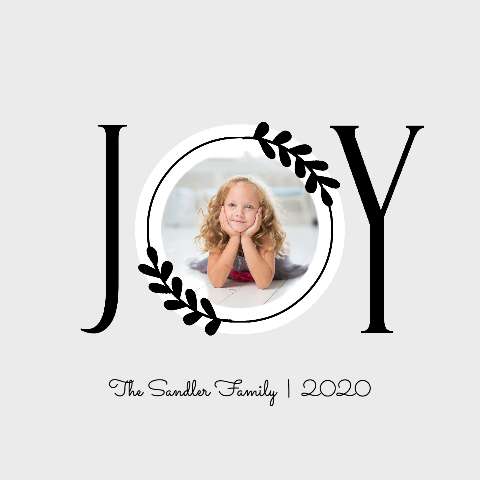 Step 1: Go to Stickers and Choose Basic Shapes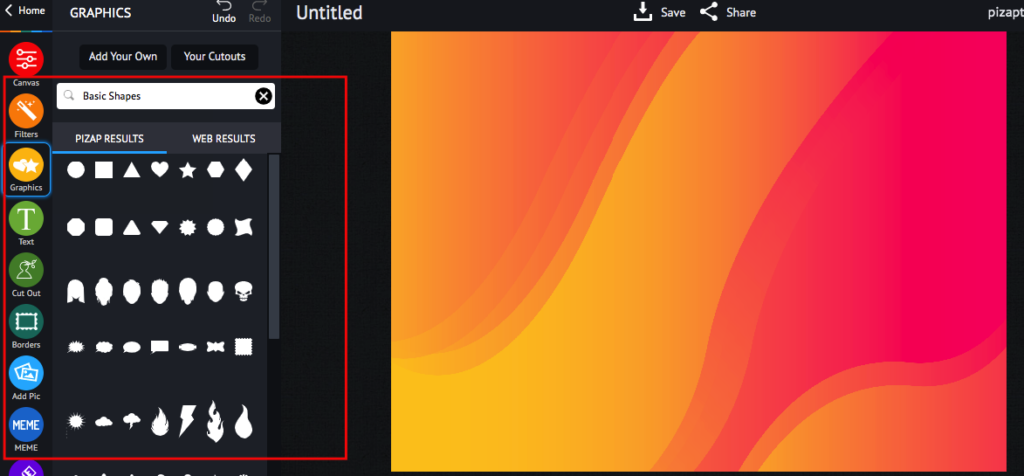 In piZap, there are many basic shapes to choose from. You can find them by clicking on the "Stickers" tab and then selecting "Basic Shapes." There are shapes of all kinds, from basic geometric shapes like circles and squares to more intricate shapes like hearts and stars. Choose the shape that best suits your photo and style.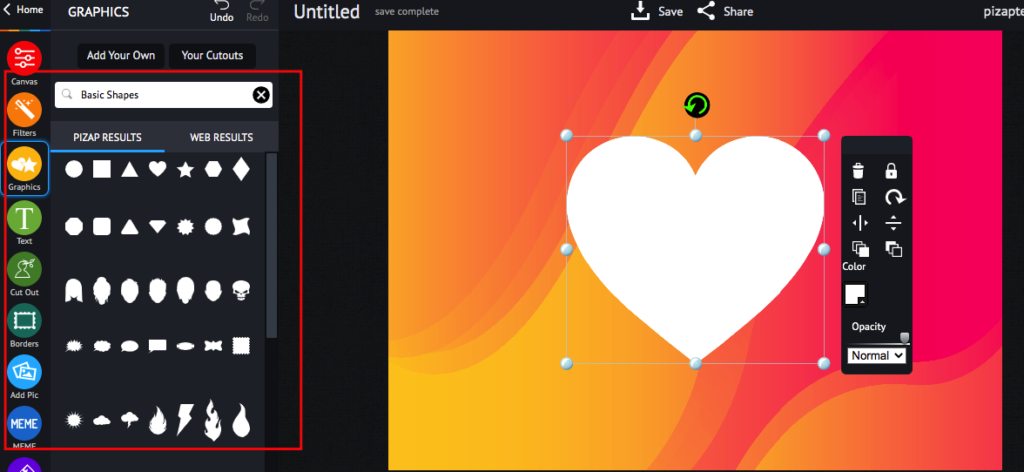 Step 2: Add your Shape Sticker
Once you've chosen your shape, it's time to add it to your photo. To do this, simply right click on the shape and choose "Convert to Photo Holder". This is where you can add your photo.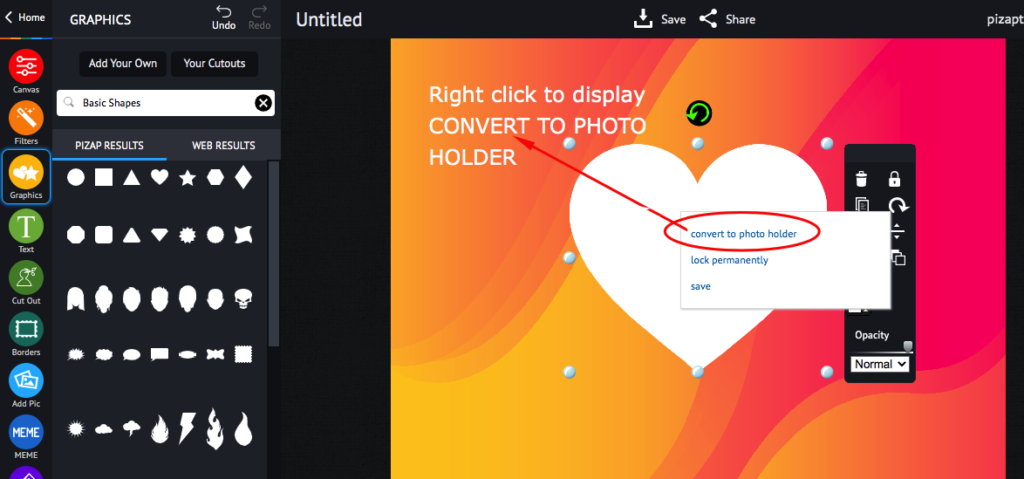 You can then resize the shape and position it around your subject. You can also adjust the opacity of the shape to make it more or less visible.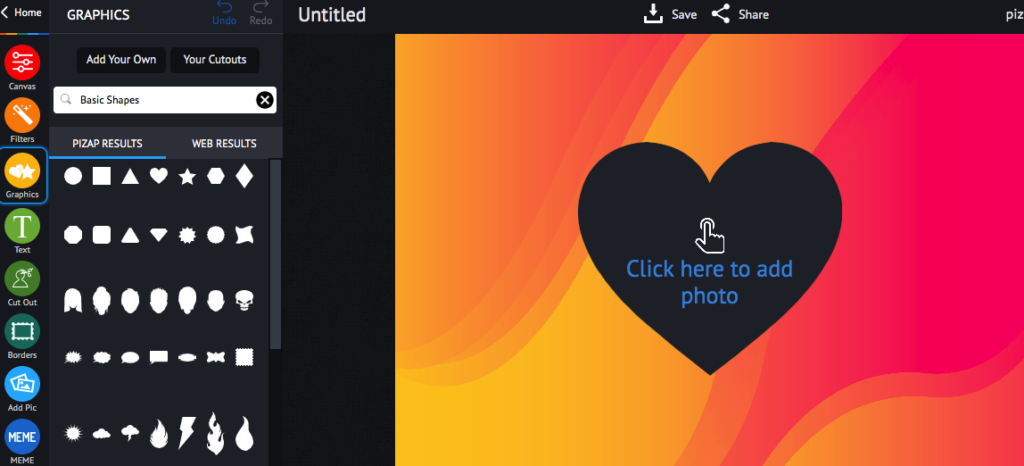 Step 3: Choose your Photo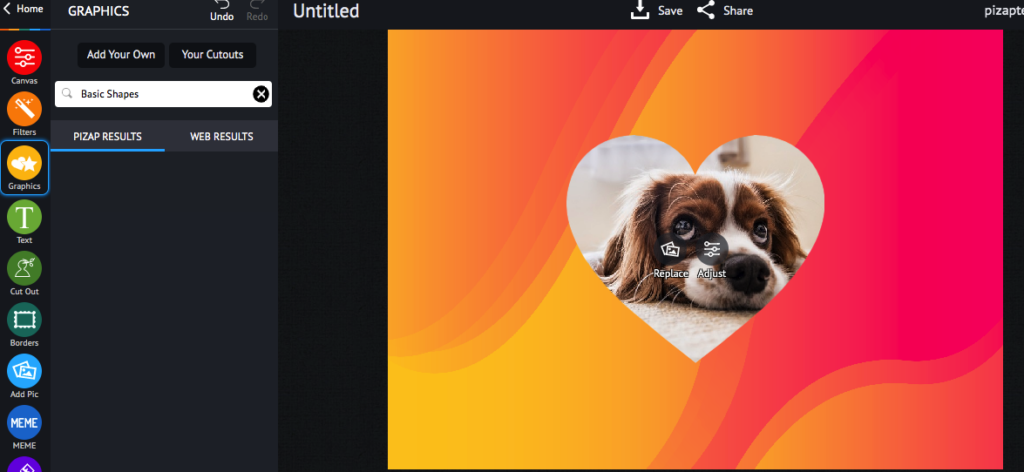 The first step is to choose the photo you want to frame. It's best to choose a photo that has a subject in the middle or to one side of the frame. This will allow you to place the basic shape around the subject and create a focal point.
Step 4: Adjust your Photo
With the shape sticker in place, it's time to adjust your photo. You may need to resize it or reposition it to fit within the shape. You can also adjust the brightness, contrast, and saturation of your photo to make it look its best.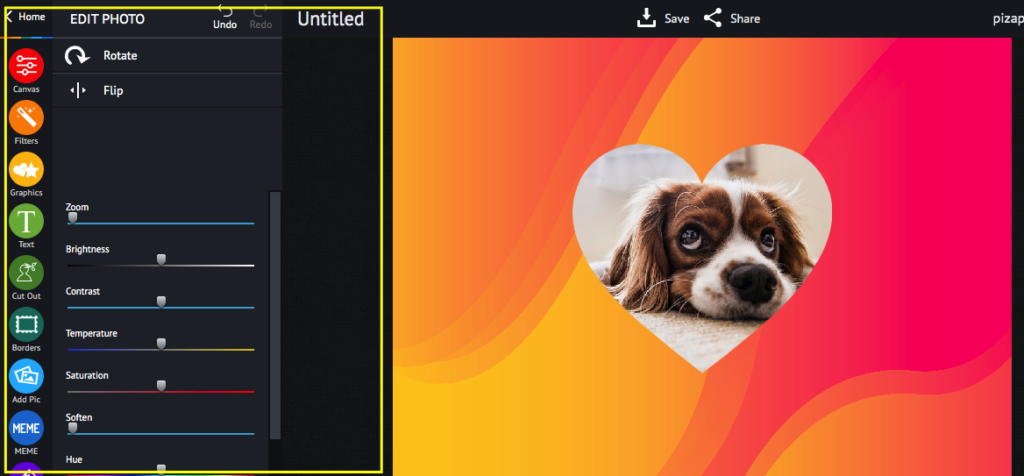 Step 5: Add Text and Stickers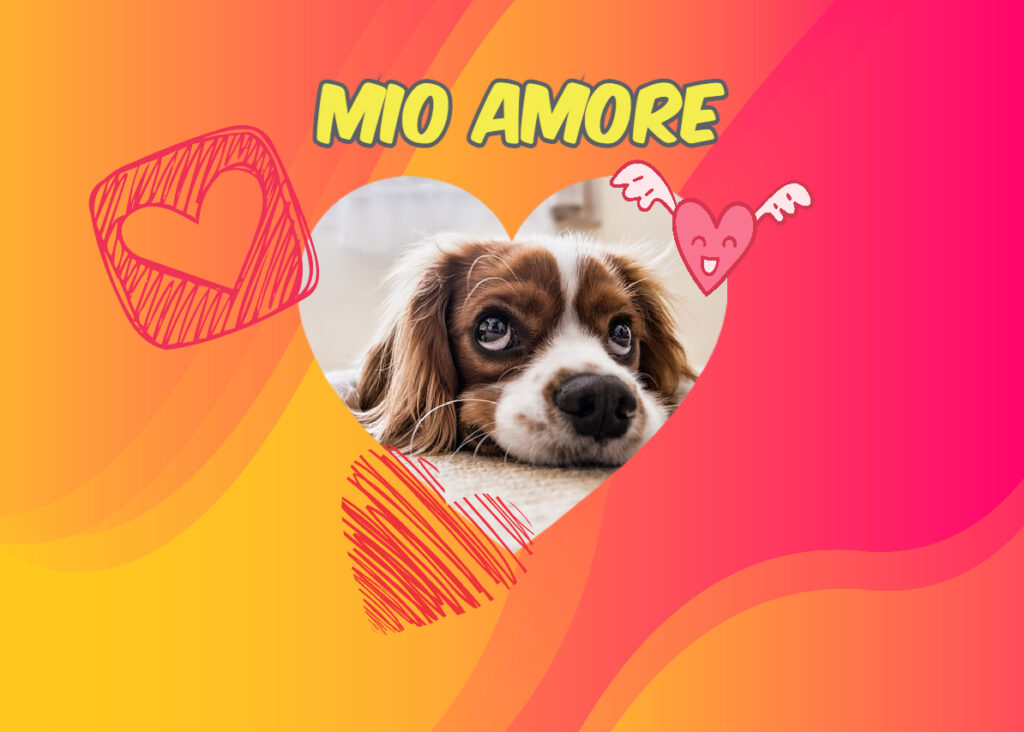 To further enhance your photo, you can add text and stickers. PiZap has a wide selection of text and stickers to choose from. You can add a fun caption or a cute sticker to make your photo even more special.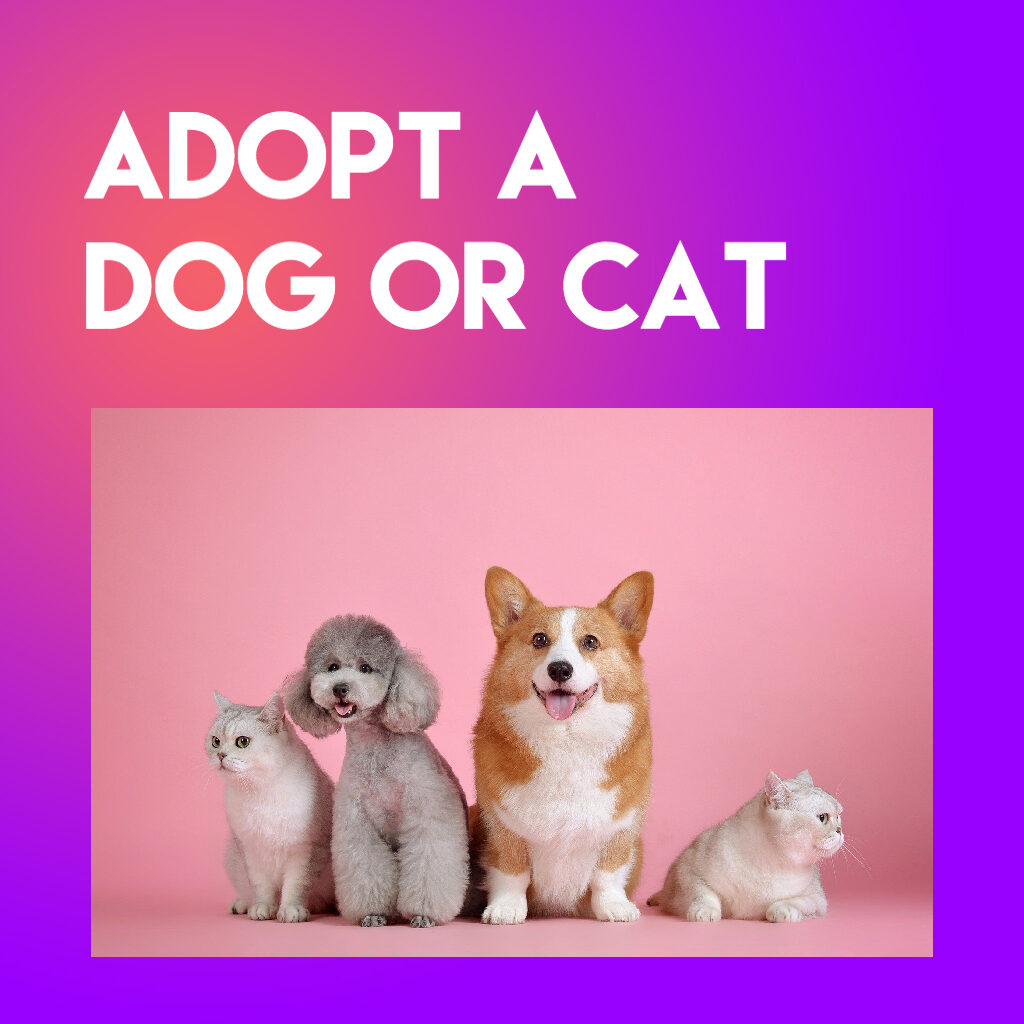 Step 6: Save and Share
Once you're happy with your photo, it's time to save and share it. You can save it to your computer or share it on social media. You can also print it out and frame it for a unique and personalized decoration.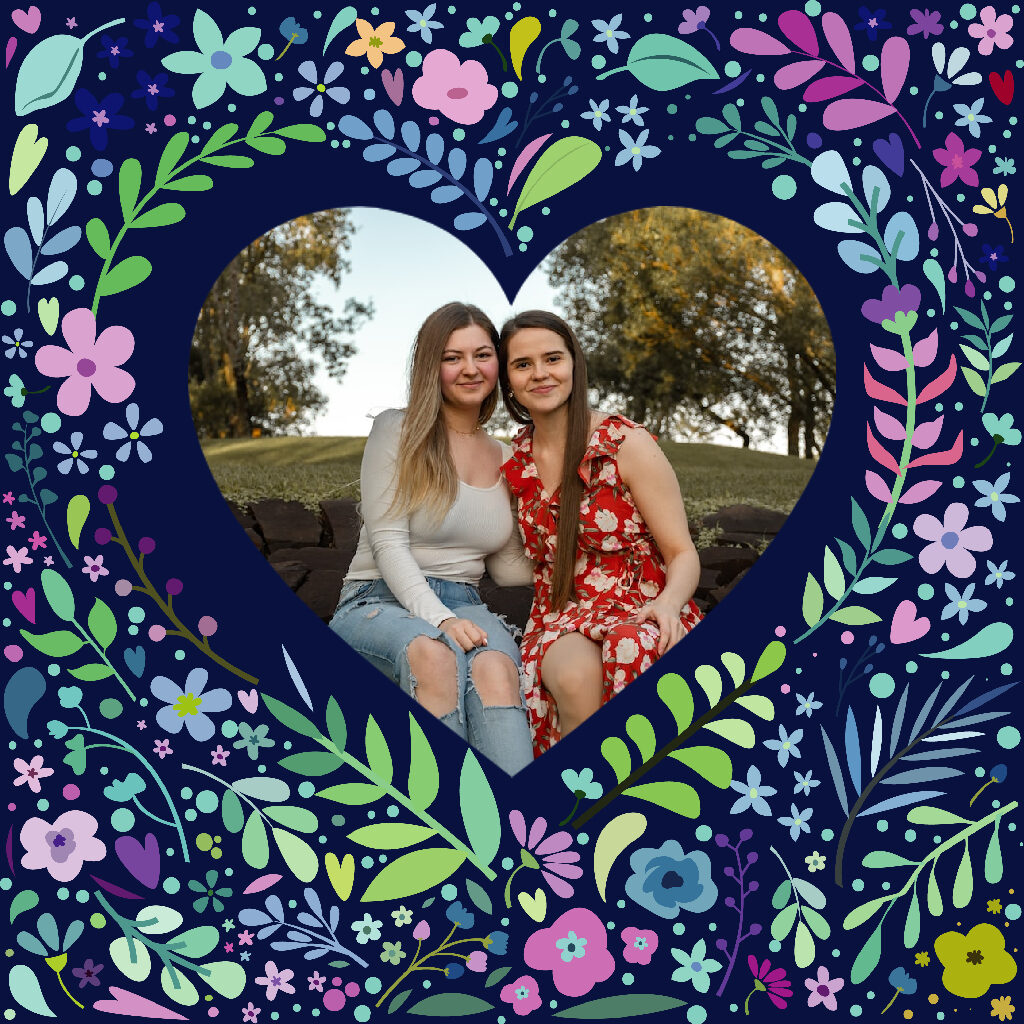 Shape stickers are a fun and creative way to frame your photos in piZap. By following the steps above, you can add shape stickers to your photos and create a unique and personalized look.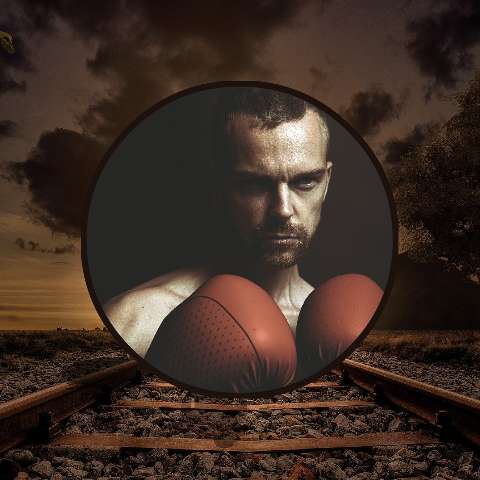 With piZap, the possibilities are endless, and you can let your creativity run wild. So, what are you waiting for? Start framing your photos with shape stickers today!